A Global Covenant concerning Faiths and Freedom of Conscience
Freedom of conscience underpins many of the other human rights that we all enjoy. This is why the right to express your beliefs is enshrined in the 1948 Universal Declaration of Human Rights. However, this freedom is being marginalised.
The Global Charter of Conscience brings religious tolerance back to the centre of public debate, and it can help future generations engage freely in the public life of their nation.
It was launched at the European Parliament on 20th June, 2012, followed by similar launches and lectures in several nations.
The Charter has been drafted by people of many faiths and none, politicians of many persuasions, academics and NGOs, all committed to a partnership on behalf of "freedom of thought, conscience and religion" for people of all faiths and none.
The Charter calls for the cultivation of civility and the construction of a civil public square that maximises freedom for everyone. It provides a vision and framework to help us discuss and resolve our present problems in a constructive, rights-honouring manner. This is long term work but we need to start now.
Since the Charter's launch in 2012, intolerance between those of different religions and worldviews has only increased. Whether this intolerance is expressed in armed conflict, terrorism, discrimination or wars of words, it is clear that a new vision is needed to change our direction of travel.
A Charter cannot change the world. But we invite you to consider its content and reflect with others people of good will on how we can help to make the world genuinely "safer for diversity".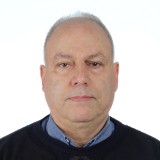 Habib Charles Malik
PhD, Lebanon
This is a unique and timely
document, an excellent and detailed
follow-up to Article 18 and will
hopefully serve as an international
rallying point for all.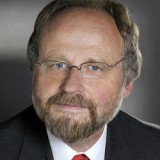 Prof Dr Heiner Bielefeldt
Former UN Special Rapporteur on Freedom of Religion or Belief
This is a powerful document. The
potential to inspire practical
commitment and to contribute to a
better understanding of human
rights in general is enormous.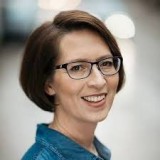 Sari Essayah
President of the Finnish Christian Democrats, former Member of the European Parliament
The Charter calls for a new and deeper vision of freedom of thought, conscience and religion. These freedoms must be respected everywhere despite global challenges such as growing diversity and coexistence of different worldviews.